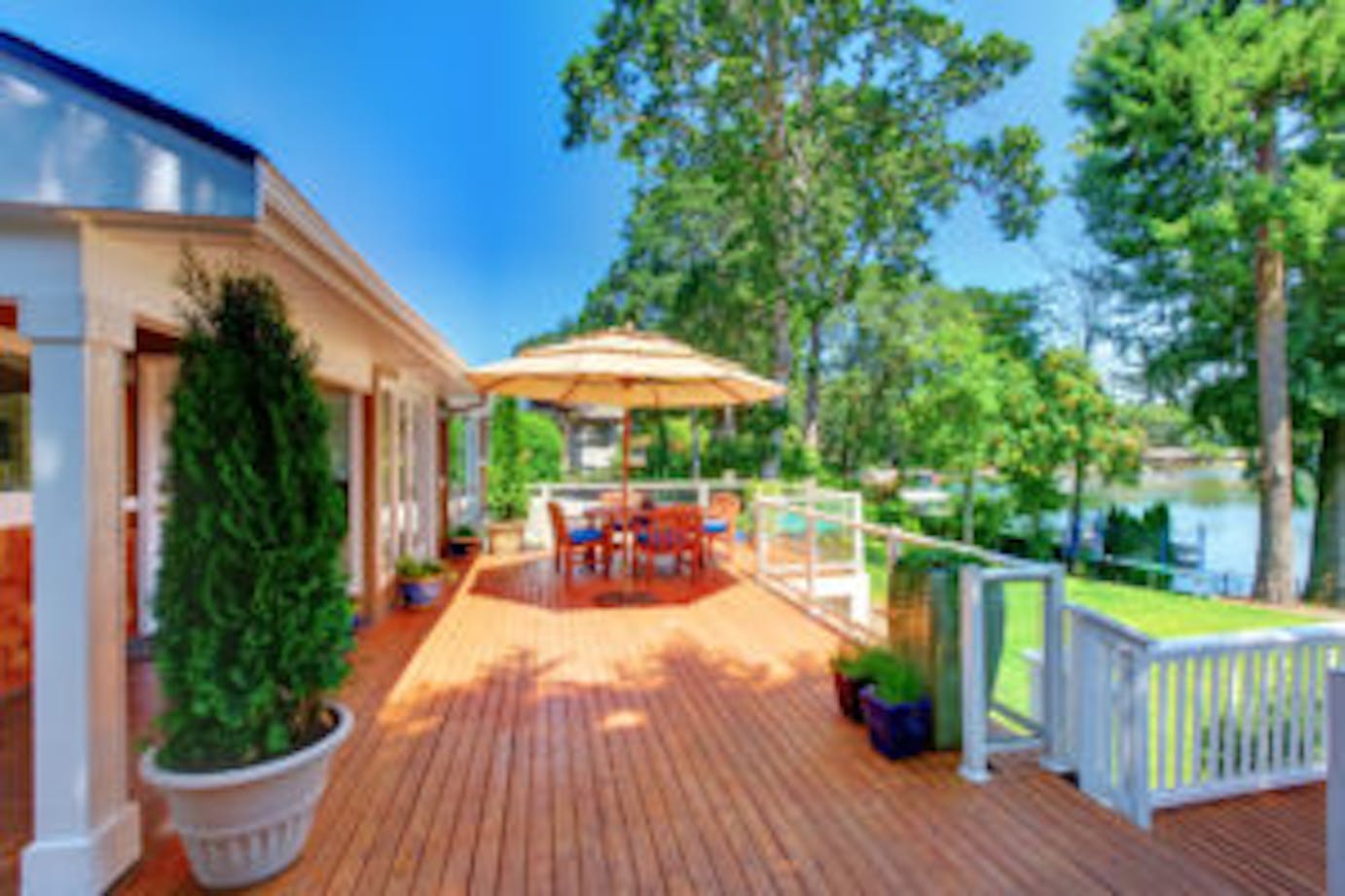 Outdoor Staging Your Home For Sale: Cleaning Stone and Concrete
While these days most people understand the importance of home staging when their home is on the market, not everyone realises that cleaning and staging outside their home is important as well. Truthfully though, when a prospective buyer is looking at a home that's spic and span inside and staged to show off its best potential but outside it has the feeling of neglect then buyers are led to believe that the outside of the home isn't maintained as well as the inside.
It goes without saying that it's important to tidy your yard up when you're putting your home on the market; most home owners realise the importance of cutting the lawn, weeding the flower beds, and raking the leaves, but often overlook cleaning retaining walls, walkways, and driveways. To get the best curb appeal possible however, it is important to make sure the entire package of property looks its best!
Many people assume that stone and concrete areas in the yard and driveway are hardier than they really are; in fact, you can't just scrub away or use harsh chemicals on these areas without some risk of ruining them eventually. It is best to match the cleaning type with the material that you're trying to clean.
Stone, concrete, and brick can all be power washed, though not at the same pressures or intensities. Use a fan tip to diffuse the hard pressure and don't work too close to the surface; too hard of a spray can remove the finish from concrete or brick and cause it to deteriorate. If this type of cleaning project is too big for you to complete on your own, you can hire a professional power washer to clean up your yard for you. Some types of siding can also be cleaned this way.
If your brick, stone, or concrete areas are stained with oil or grease try using some dish detergent into the stain with a bristle brush first before you wet it; vinegar can be used to remove rust stains. Take the time to work all the stains out of the materials that you can; if some stains are particularly stubborn you may need to use harsher chemical means.
Once your concrete or brick areas are clean, consider using a sealer on them to protect the surfaces. There are a variety of sealers on the market, so research which type will best suit your needs. Sealers will usually add a nice sheen to the surface and protect it from further stains or damage.
When prospective buyers come to tour your home they will see that you treat the outside of your home with as much attention that you do to the inside. And a home that is perceived to be well maintained like that is always seen as a better value to buyers.