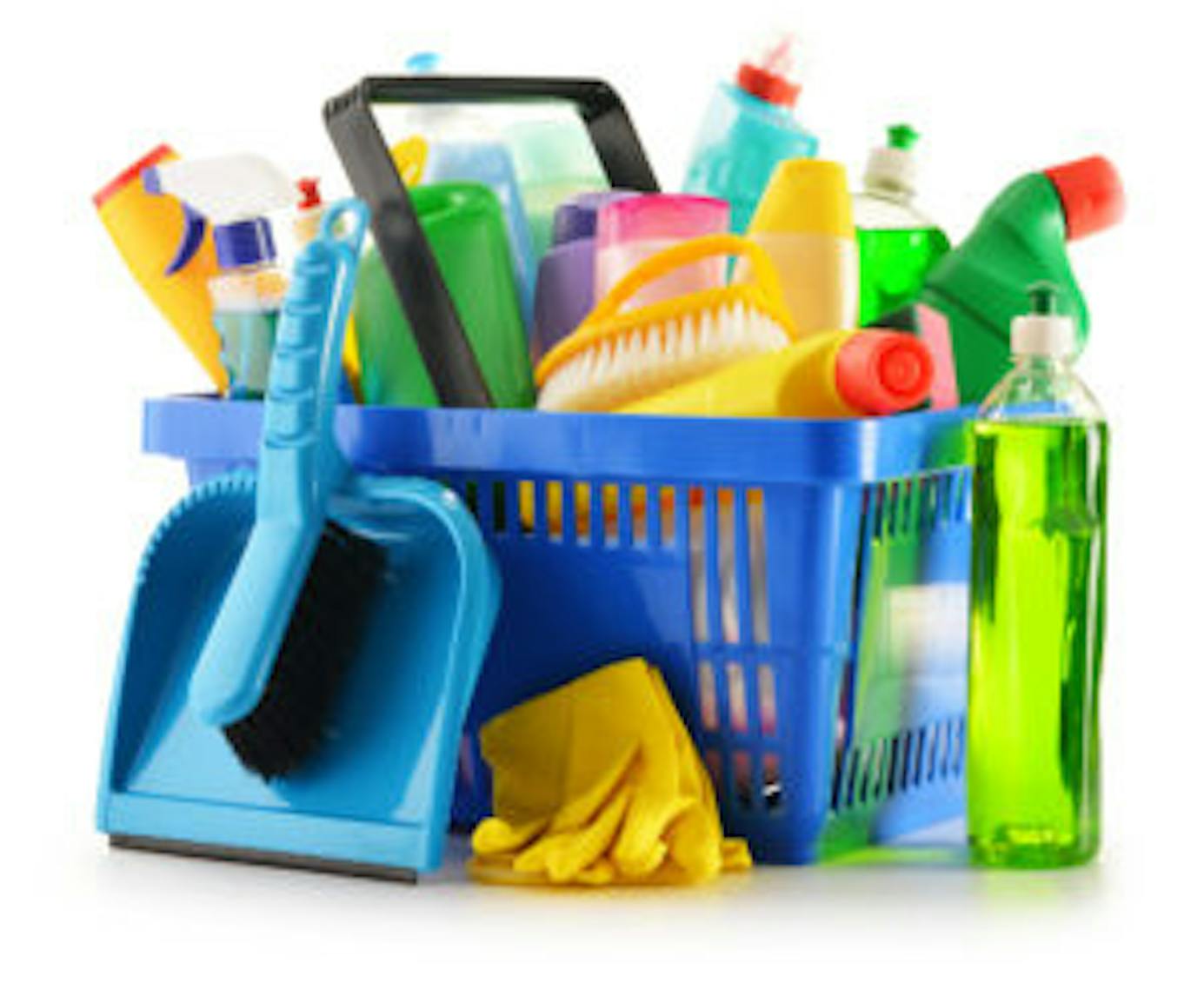 Pull Out Your Spring Cleaning Checklist For A Thorough Clean
While there are a lot of obvious cleaning jobs to do around the home in the spring there are also a lot of not so obvious ones that you may be missing. Here is a room-by-room checklist that you can use to make sure that you get your home as clean as possible and ready for summer.
1. Kitchen
Don't forget to defrost your freezer if you don't have the self-defrosting kind. Turn off the power source at the fuse box for the freezer, empty the contents and then wipe it clean with hot water and baking soda. While you've got the power off dust the coils under your refrigerator with your vacuum.
2. Bedrooms
Turn your mattress over to make sure that it gets even wear and change your bedding to fit the warm temperature. Machine wash your pillow to freshen it up and to prevent the buildup of odors, bacteria and mold.
3. Bathrooms
Get rid of any expired beauty products and place them in a plastic bag out of the reach of animals and children. It's time to get some new cosmetics anyway for a fresh spring look. While you're going through your medicine chest looking for old make-up and other beauty items make sure that you have an updated first-aid kit available. This is the time of the year for bug bites, scratches and other minor injuries so you'll want to be prepared ahead of time for life's small inconveniences.
4. Living Room
If you have heavy rugs or curtains you may want to replace them with lighter summer ones or keep the floor bare during the warmer temperatures. Make sure that you clean these heavier items first before storing them away for the winter.
5. Closets
It's time to try on your clothes and really decide whether you want to keep your winter clothes for next year or whether they've had their time. Bag up the ones that you want to give away and store your other garments in a blanket or sweater bag with a zipper.
6. Get the Outdoors Ready for a Great Summer
Take a look around for old cobwebs and dirt and wash the walls using all-purpose cleaner and a sponge. Check for mildew spots on your walkways, driveways, patios and pool decks and wash them away using a scrubbing brush and bleach. Take a look at your light fixtures to make sure that everything looks well connected and if you have any with glass domes on them it's probably time to give them a wash.
These are some of the less common things that you may not have thought of when you were first starting your spring cleanup. Summer's fast on its heels here in Calgary and you want to be ready for those lazy hazy days of heat when you can relax outside and take in the sunshine with a cool relaxing drink.